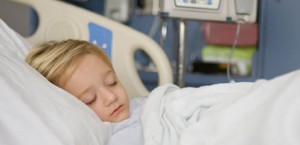 People tend to want their lawyers to be in their hometown, with offices right close by. That makes sense if the lawyer is preparing your will or handling a small car accident case. It doesn't make sense if you are suing the local hospital or a local doctor.
Local Lawyers and Local Doctors
In every town and most cities in Arkansas, all of the doctors and lawyers know each other. They play golf together at the same country club. Their children go to the same schools. Their wives belong to the same organizations and go to the same spas. The lawyers and their families go to the same few hospitals and use the same few doctors.
Local doctors and local lawyers see each other all the time – and they are going to see each other all the time long after your case is over and your attorney has forgotten your name.
The local lawyers in your town may pretend that these things don't make a difference, but they do. You know they do – and you deserve a lawyer who won't pull any punches when it comes to representing you and your family.
At Polewski & Associates, our law offices aren't in your hometown. But when we need to be there, we will be there. Of course, we are always just a phone call or email away.
Medical Malpractice Cases Require Experienced Medical Malpractice Lawyers
The vast majority of attorneys simply do not know how to handle a medical malpractice lawsuit. To have any chance of winning a case against a doctor, your attorney has to know a very technical area of the law and must be familiar with medicine and medical records. If he doesn't have the knowledge and experience he needs, your attorney won't be able to recognize what a doctor did wrong – no matter how much time he spends looking at medical records.
Is a divorce lawyer or a car wreck lawyer a good choice for a medical malpractice case? Absolutely not.
That's why doctors and their insurance companies always hire big city lawyers who do nothing but defend doctors in medical malpractice cases. No doctor ever makes the foolish mistake of hiring an inexperienced lawyer just because he has an office nearby. You shouldn't either.
Please contact our experienced medical malpractice team today by calling 972-223-1810 to schedule your free initial consultation with Polewski & Associates. We serve clients in and around Little Rock, Arkansas.