Your Hospital Malpractice Team
Our Wrongful Death and malpractice team has handled dozens of hospital malpractice cases.  Like cases where patients died because no nurse ever responded to a call for help, or where emergency room doctors thought that a dying person was "faking" his complaints.  Or the cases where patients died because doctors ignored symptoms that a nurse wrote in the chart, or cases where patients died because a doctor was "too busy" to come and evaluate a patient himself. We have represented families whose children died because they were given the wrong drug, and families who lost their fathers because he wasn't given a drug that was ordered.  Our clients have lost loved ones because a hospital didn't report the results of a blood test, and because a doctor ignored those results when the report was made.
The list of tragic injuries due to hospital medical malpractice goes on and on.
And in every one of those cases, the reason that people were hurt or died was the same one: doctors and nurses weren't paying proper attention, or weren't following basic safety rules.
Getting to the Truth. Making Things Better.
If you suspect that your family has suffered due to medical malpractice, contact us today. We can help you find the truth.  If there has been medical malpractice, we can help you get the justice you deserve.
Our lawyers have been handling Wrongful Death and medical malpractice cases for over 25 years, and have seen just about every kind of case imaginable. Unlike malpractice lawyers in your hometown, we won't pull any punches when we represent you against the local hospital and local doctors.
Making the Malpractice Stop.
Everyone wins, and everyone is safer, when medical safety rules in our hospitals are enforced.  Your case can make sure that what happened to you doesn't happen again.
Doctors and hospitals have malpractice insurance to compensate patients injured by medical negligence. That insurance is there to help people injured by hospital medical malpractice. 
Contact our law firm today by calling 501-404-0062, and we can make things better for everybody, starting right now.
Counting the Cost of Medical Malpractice in Hospitals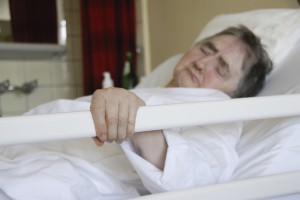 When hospital medical malpractice occurs – when doctors and nurses abuse the powerful tools of today's medicine or when they ignore their patient's needs – people get hurt and people die.
According to the prestigious National Institutes of Health, over 100,000 people die every year because of mistakes made in hospitals. And each of these deaths is an unnecessary tragedy. Don't let you or a loved one become a statistic. Call Polewski & Associates in Little Rock today to discuss your case for free: 501-404-0062.