You Deserve The Truth.
Your doctor will never tell you that he committed medical malpractice. Nor will other Arkansas doctors tell you that your doctor committed  medical malpractice. The "conspiracy of silence" is very real, and very powerful.
Sometimes it's obvious that a doctor has committed malpractice: he has cut something he shouldn't have, or sewed two body parts together that should be separate. Other times our clients only suspect that there has been medical malpractice. Something didn't seem right, or the explanation for what happened didn't sound right-or the doctor who did the surgery refuses to talk to you at all.  They say things like "this was a 'complication'" or they pretend that what happened is "God's will". 
Maybe.  But maybe not.  Don't you owe it to yourself and your family to know for sure?  Is it fair for your family to pay bills and lose income because of a doctor's mistake?
All doctors have medical malpractice insurance to compensate patients for injuries caused by medical malpractice.  If you have been hurt because of a doctor's mistake, that insurance is there for you.
The Medical Malpractice Problem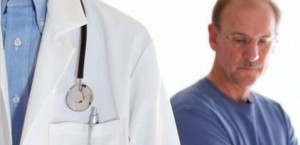 Study after study by unbiased university and government researchers has documented that many thousands of people die each and every year due to medical malpractice. Famous studies by the National Institutes of Health and leading medical journals have concluded that at least 100,000 and likely over 200,000 people die every year because of mistakes made in hospitals  – not even counting the people hurt or injured by the medical malpractice of doctors outside of hospitals.
Many Different Types of Malpractice – But Only One Real Cause of Malpractice
In each and every one of the hundreds of medical malpractice cases we have handled, there is one constant factor: a doctor wasn't following basic safety rules, or he wasn't paying attention. This isn't a surprise – in any profession, there are going to be people who cut corners, or think that safety rules don't apply to them but only apply to other people. 
Just as even the best driver in the world must pay attention or he will run a red light, the best doctor in the world is going to hurt his patient if he doesn't pay attention to them, or ignores safety rules.
Our medical malpractice clients have been killed or injured because a family practice doctor tried to perform liposuction, because a weight loss surgeon tried to cram too many operations into one day, because an internist prescribed the wrong medication, and because a pediatrician was in too big a hurry to see the symptoms of meningitis that killed a child. They have died because a doctor didn't order the right test, or didn't order basic monitoring, didn't refer the patient to a qualified specialist, or because they ignored the results of an MRI. The list of the ways that doctors hurt their patients through carelessness, mistakes, or failing to pay attention is endless.
Making Things Right. Making Your Community Safer.
If you think your family may have been hurt by medical mistakes, please contact us today by calling 501-404-0062. We'll help you find out what really happened, and if there was malpractice, we'll help you get fair compensation for the pain and loss you have suffered. More than that, your case can protect other families from going through what happened to you.
Our medical malpractice law firm is proud to help make communities safer and to help injured people recover from the devastating damage that medical malpractice causes. If that sounds like the kind of people you want representing you, contact us right now. We want to help.