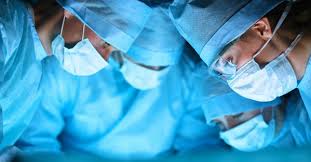 Laparoscopic cholecystectomy is the term doctors use for one of the most common surgeries in America: removal of a patient's gallbladder using small instruments inserted through inch long incisions in the patient's body. When this surgery is done right, the patient can go home the same day and be back to work in less than a week.
But this surgery is still dangerous, and if doctors don't pay attention they can cut or clip the wrong structures in the patient's body. Like our client who died because the blood supply to his liver was compromised. Or the many clients we have had who needed multiple additional surgeries because the surgeon cut or clipped the common bile duct by mistake. Or the clients we helped who sustained injuries to their hepatic arteries or bowels.
These injuries should never happen. Surgeons are trained in foolproof methods of identifying their patient's anatomy during this common surgery. There are rules about how to do gallbladder surgery safely. Injuries happen when surgeons break these safety rules – and that is medical malpractice.
Polewski & Associates Can Help
At Polewski & Associates, we know how doctors try to defend these cases, and we know how to win them. Please contact us today by calling 501-404-0062 to schedule your free initial consultation. Our firm proudly serves clients in Little Rock and throughout Arkansas.