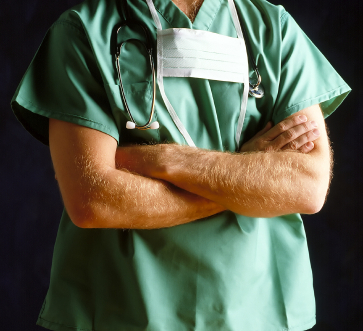 Free Consultation 
No Fee Unless You Win 
Do You Have a Medical Malpractice Case?
When doctors or hospitals don't pay attention, or don't follow the safety rules in place for patient safety, medical errors are made. 
For over two decades, the wrongful death, injury and medical malpractice team at Polewski & Associates has represented people and families hurt by medical malpractice of all kinds.
Patients who sustain serious injuries caused by medical malpractice can be eligible to be compensated for:
Medical expenses
Wrongful Death
Rehabilitation costs
Present and future lost wages or income
Pain and suffering
Physical disability
Types of Medical Errors
The following mistakes by a healthcare professional constitute medical error:
Failure to properly treat a medical condition
Wrong-site surgery
Medication errors
Pharmacy errors
Superior Medical Malpractice Representation
Medicine is complicated.  So is medical malpractice law.  Arkansas has special statutes to protect doctors and hospitals when people sue them.  If you hire a lawyer who doesn't know what he's doing, your case will have no chance of success--no matter how badly you were hurt, or how obvious the malpractice.  Very few lawyers have the knowledge of law and medicine as well as the legal skills to successfully represent people injured by medical malpractice.
At Polewski & Associates, our wrongful death, injury and medical mistake team has been successfully defending the rights of victims of medical malpractice for over two decades.
If you have been injured due to a medical error, don't hesitate to call the experts at Polewski & Associates today at 972-223-1810 to schedule your free initial consultation. Your health is too important to risk.