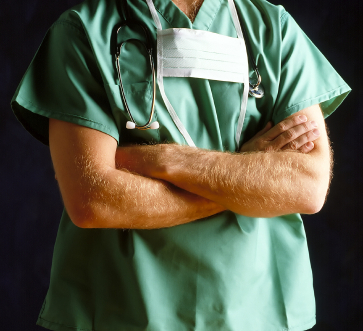 Whenever you go to any healthcare professional or institution for medical treatment, you expect to receive a level of care that either improves your health or safeguards against illness or disease, or both. You have a right to expect this level of care. Unfortunately, not all healthcare professionals comply with their field's standard of care, and medical errors are made.
When patients are injured due to medical error or negligence on the part of a doctor or nurse, this constitutes medical malpractice. Patients who sustain serious injuries caused by medical malpractice can be eligible to be compensated for:
Medical expenses
Rehabilitation costs
Present and future lost wages or income
Pain and suffering
Physical disability
Types of Medical Errors
The following mistakes by a healthcare professional constitute medical error:
Failure to properly treat a medical condition
Wrong-site surgery
Medication errors
Pharmacy errors
Superior Medical Malpractice Representation
Because medical malpractice is such a complex area of the law, there is absolutely no substitute for experience when it comes to the attorney you choose to represent your medical malpractice case. Very few have the knowledge of law and medicine as well as the legal skills to do so successfully.
At Polewski & Associates, our medical mistake lawyers have been successfully defending the rights of victims of medical malpractice for over two decades. Your case will receive the personal attention of a board-certified attorney who specializes in medical malpractice cases. John Polewski is certified by the State Bar of Texas as a personal injury trial law specialist – a qualification held by less than 3% of Texas lawyers.
If you have been injured due to a medical error, don't hesitate to call the experts at Polewski & Associates today at 501-404-0062 to schedule your free initial consultation. Your health is too important to risk.